About Solway Blankets
Nestled firmly between the Solway Firth Estuary and the rolling Eskdale Hills is the home of Solway Blankets. A farm perched high up with breathtaking views of virtually every landscape scene that epitomises Scotland; forest, sea, heather, hill, loch and a distant view of the Cumbrian Lake District.
After a hectic six years beginning with a move from East Leicestershire to Dumfries and Galloway, establishing a farming business, a marriage and two beautiful children I felt it was time to indulge myself in my passion and interest. With a background in freelance accounts and agricultural business I set about researching my idea to combine my love of the countryside and farming with interiors and fabrics whilst always making sure it complimented life as a mother and farmers wife.
The result, Solway Blankets. Nothing more evokes nostalgia and comfort than the soft warmth around your shoulders given off from a beautifully designed and crafted blanket or throw. Nothing more offers the final attention to detail in the finishing of a room than a coordinated blanket or throw with its textures and richness of colour. Of equal importance is Solway Blankets philosophy to source British, calling upon the time proven knowledge and skills of British craftsmen and manufacturers.
Beautiful Range of Blankets
The beautiful and extensive range of blankets, throws, baby blankets and picnic blankets are all produced using high quality natural fibres including cashmere, alpaca and mohair offering unique benefits of natural softness, sustainability, durability, in addition to being natural insulators, fire retardant, breathable, biodegradable and in some cases hypoallergenic and anti bacterial.
None of this would be achievable without Solway Blankets' wonderful team responsible for casting, rather critical eyes, over blanket and throw selection, allowing only the very best onto our website pages and ensuring that our customer service is second to none.
So whether it be a chic and contemporary sofa throw to stylise a room, a beautifully lightweight alpaca blanket exuding luxury and warmth on a bed, a traditional plaid in the finest cashmere for that certain someone in your life that has everything or a wonderfully super soft, anti bacterial baby blanket for the special new arrival you are sure to find it browsing these pages.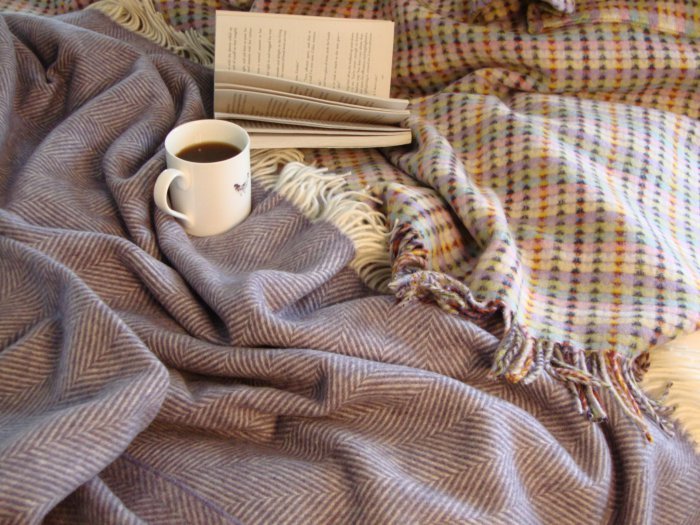 Whilst we are confident there is a blanket or throw perfect for everyone within our range we willingly listen to our customer's comments and feedback, taking onboard suggestions and then go the extra mile to ensure satisfaction.
Victoria Lane
Founder